4 Tips On Creating Social Media Content For Tourism In The Year Of Budget Cuts And Self-Help.
Posted on Thu July 29, 2021.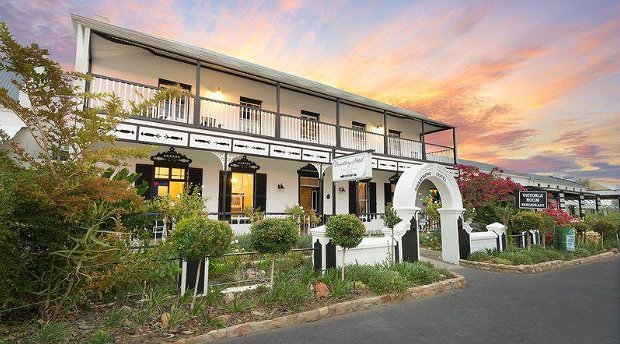 We all became a bit too comfortable and let's face it - lazy - before 2020. Fast forward to now, and your title has probably stretched from 'Guesthouse Owner' to include social media manager, content creator, photographer, and online community manager (to name just a few). So here are 4 simple tips on creating social media content for tourism that will make you look like a pro.
1. Create Social Media Content With Purpose 
Spend five minutes scrolling through your personal social media feeds, and you'll notice immediately just how cluttered the digital space is. There's plenty of sharing, brands fighting for your attention, and too many posts created just for the sake of posting. There's a time and place for quantity over quality, and there's a fine line when it comes to social media.
Yes, you should post regularly, but make sure that there's a purpose behind every single post that you put out for your guesthouse, safari lodge or establishment. Always ask yourself the following: 
Is this something that will resonate, inspire, or add value to my niche audience's life? 
Can the post benefit from a call to action line? (e.g. tag who you'd love to share this moment with).
Has something similar been posted on my brand's feed over the last three months? If yes, then find a new angle. 
Can I add any tactical messaging or tie it in with a current news event to show its relevance?
2. Differentiate Yourself When Creating Social Media Content 
Creating social media content that turns lookers into bookers relies heavily on a solid digital marketing strategy. This is where you identify your niche/target audience and complete a strong SWOT and competitor analysis, to differentiate your brand from any and all competition. 
Establish your unique selling points. These could be experiences you offer, the type of accommodation you have, particular products you sell, your location and things like particular species endemic to your area etc. List all of these before creating a social content calendar that touches on each of these points regularly. 
If you're still feeling stuck, our 52-Week Content Calendar (Safari Edition) and 52-Week Content Calendar (Guesthouse Edition) can help guide your content creation and take a lot of the time out of this often lengthy process.
3. Consistency and Frequency
If you've had budget cuts or you're unfamiliar with Facebook Business Suite, you'll rely heavily on organic posts. This means that there's no money or targeting of audiences behind the posts that you're creating. However, this doesn't mean that creating social media content is a waste of time; you'll simply have to try harder to be seen, and by 'harder' we mean posting consistently and frequently.
So in terms of consistency, we're referring to how you style your posts, what filters you use over images, what tone of voice you use for captions, and what type of content you promote. Consistency builds familiarity and with familiarity comes brand loyalty and bookings. 
Whereas frequency refers to how often and when you post. With organic posts, you're at the mercy of the algorithms, which decides who gets to see what and when. If you post regularly, at similar times or a few times a week, algorithms pick up that you're an active user and rewards you for your 'loyalty' to the social platform by sharing your content with more of your followers. 
In our "How to Create Social Media Content For Tourism," we cover the best times and days to post on Facebook and Instagram and increase your chances of getting more engagement on posts. 
4. Social Media Content That Moves Always Performs Better
Regardless of how incredible the photograph is, it would have received even more engagement on social media if it was a video. So before you start worrying about your videography skills, don't stress; the beauty of social media is that anyone can look like a pro. Filters are readily available and there's also plenty of free fool-proof editing software out there that make a simple 10-second clip look professional. 
When creating video content for social media, it's always a good idea to shoot in portrait, as most people use their phones to view content. Another tip would be to include GIFs, Boomerangs and other video footage that loops when possible. Lastly, consider purchasing equipment like a tripod so that your video footage isn't shaky. However, if you're on a game drive, the shakes and 'moving' can add to the excitement, tempting guests with experiences that await. 
Feeling Uninspired?
If you're still feeling overwhelmed or looking for a social media assistant who teaches you how to do things without judging your ability, our How to Create Social Media Content - Guidebook for Hospitality and Tourism could be for you. For just R1,250.00. It comes filled with 61-pages of everything you need to know, as well as FREE downloadable templates to help you create engaging content that speaks directly to your ideal guest, turning your 'lookers into bookers.' 
We've also just launched our 12-month content calendars for both guesthouses and safari lodges for just R399. These guides are filled with 5 content ideas per week of the year and can be customised to suit your establishment. This once-off purchase can be used every single year, with ideas broad enough that you can angle them differently each year while remaining tactical and effective in getting more guests to book directly with you. Don't believe us? All of the post suggestions in the calendar have been tried-and-tested with successes for our own clients.