BRANDING AND CORPORATE IMAGE: De Zeven Guest Lodge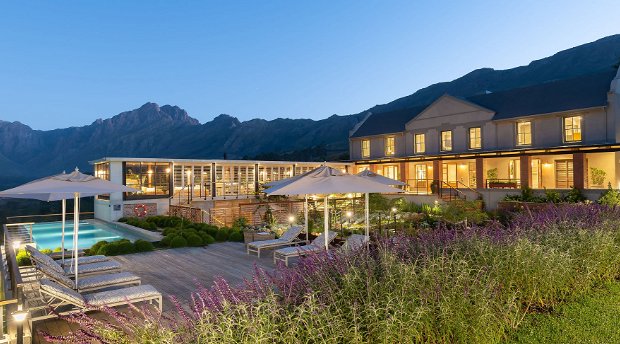 Launching a luxury brand with a quality corporate image for De Zeven Guest Lodge.

The challenge: Launching De Zeven and creating a unique brand
We were privileged to launch De Zeven, a new luxury guest lodge in the Cape Winelands located between Stellenbosch and Franschhoek, in the digital space and today continue to grow their brand online. Competing in a saturated market for a slice of the tourism pie in this area, De Zeven brought the challenge: How to set themselves apart online.
Eco Africa Digital gets to work:
As Eco Africa Digital loves growing brands online in the tourism industry, we accepted the challenge with open arms. First, we spent extensive time with the owners to get an authentic feel for this new gem in the Cape Winelands. The EAD team then put their heads together and created a digital marketing strategy and 6-month plan for the launch of De Zeven.
We knew we had something special here: a beautiful lodge uniquely positioned in the Banhoek Valley, with jaw-dropping views and endless opportunities, some of which include a surplus of outdoor activities, neighbouring farms offering wine and food experiences par none, and a locally owned property created with passion and the utmost attention to detail. To communicate this, we decided a visual feast would be the best option. We set up a few days of professional photography and drone video shooting at the property in order to capture this wonderful experience.
The result: A visually strong brand is born online
De Zeven came alive with a stunning website and social media channels, featuring videos and content that celebrated its unique selling points. While being surrounded by very popular and well-known wineries and guest lodges, De Zeven had to only shine the light on its glorious location and exceptional accommodation to stand out. With the focus on creating brand awareness in the first six months, we managed to create an engaged community of over 3,400 Facebook followers and 3,100 Instagram followers within this period. We continue to change and grow with the brand as we embrace the next challenge: increasing online bookings and continuing the momentum.
VISIT THE WEBSITE  VISIT THE FACEBOOK PAGE VISIT THE INSTAGRAM PAGE