About Eco Africa Digital
Eco Africa Digital (EAD) is an online marketing company, based in South Africa, and working across the African continent as specialist online marketers for tourism destinations.
Eco Africa Digital, or EAD, was founded because of a philosophy – the idea that people should be closer to nature in a world that seems to be moving further and further away from it. In 2013, Lizanne du Plessis, EAD's founder and CEO, felt this disconnect acutely. Her heart was in the wilderness, but her life was in civilisation. She knew her desire for nature and Africa's wild places wasn't going to go away, so she decided to build a bridge between her head and her heart. That bridge is Eco Africa Digital.
Eco Africa Digital is a means for Lizanne and her team (all nature and travel enthusiasts) to do their part to help build, sustain and protect Africa's tourist destinations. Not just because of their stunning beauty, or because we love working in tourism, but because we know that economic incentives matter when it comes to preserving our wilderness heritage. By helping make tourism destinations economically successful, we help them protect the piece of nature their business is based on.
Since EAD's founding in 2013, we've encountered significant demand for online marketers who are both passionate about and experienced in tourism in Africa. In turn, our approach in working against the superficiality of social media and adding a layer of depth to it, has helped our clients dramatically increase their direct bookings, and change the way they look at the future of their business.
We're happy to say we've met many kindred spirits along the way, and continue to expand our specialist tourism marketing offering across Africa, all while doing our part to help people reconnect with a nature many of them didn't know they needed.
Book a 15 min free consultation with our team here
Meet The Team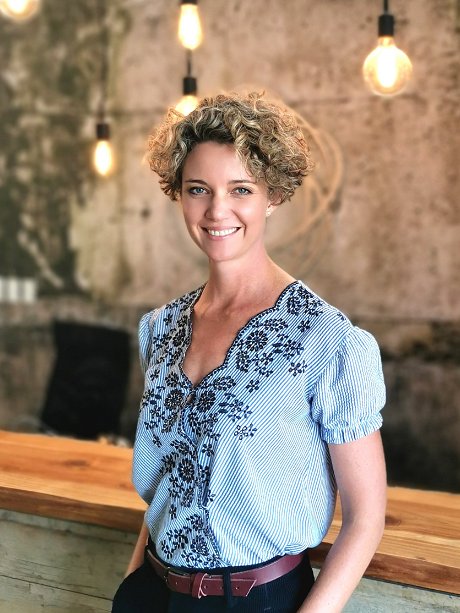 Lizanne du Plessis
Chief Executive Officer
Lizanne du Plessis is the Founder of Eco Africa Digital, an award-winning digital marketing agency based in Stellenbosch, South Africa. The company's focus is on generating leads and direct bookings for the tourism and hospitality industry via Social Media Content Management, Social Media Paid Ads, Google PPC Ads, SEO, Email Management, Content Management and Web Development. With a Cum Laude Masters Degree from Stellenbosch University, involving ecotourism research in Kenya, Lizanne aims to use her marketing agency as a tool to increase the profitability of tourism ventures in Africa, in order to benefit conservation and local economies.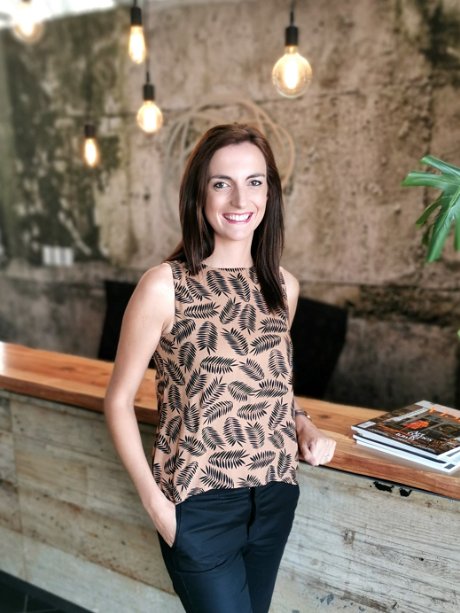 Carla Kotzé
Google Ads and Facebook Business Ads Specialist
With a love for styling and all things aesthetically pleasing, Carla joined Eco Africa Digital in July 2018. She is the company's Paid Ads Marketing Specialist and has 10 years of digital industry experience. She holds a BA Degree in Applied Design from Stellenbosch Academy of Design & Photography as well as a Digital Marketing & Social Media Diploma from Red & Yellow Creative School of Business. She has since qualified herself as our Google Ads expert in Display Ads and Keyword Search Ads (PPC).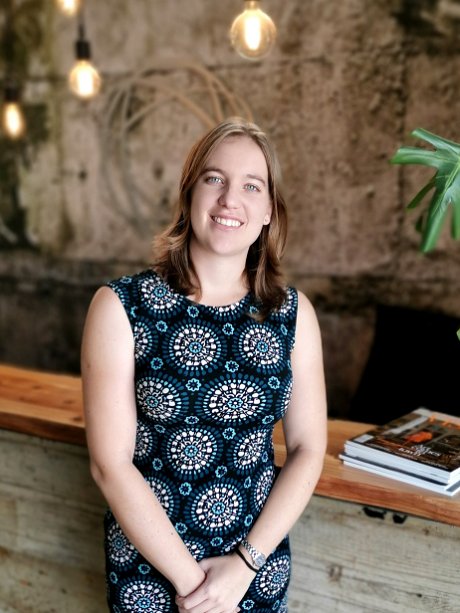 Ashley Burdett
Senior Social Media Account Manager
All the way from Zimbabwe, Ashley has grown into a highly dependable member of the team. She holds a BComm Management Sciences Degree and BComm Marketing Honours (Cum Laude) from Stellenbosch University. Since joining our team she has become a guru in fleshing out quality strategies and managing the social media accounts of our clients. When not building huge amounts of content, or launching MailChimp campaigns, Ashley keeps the office informed with her vast knowledge of all things related to sport.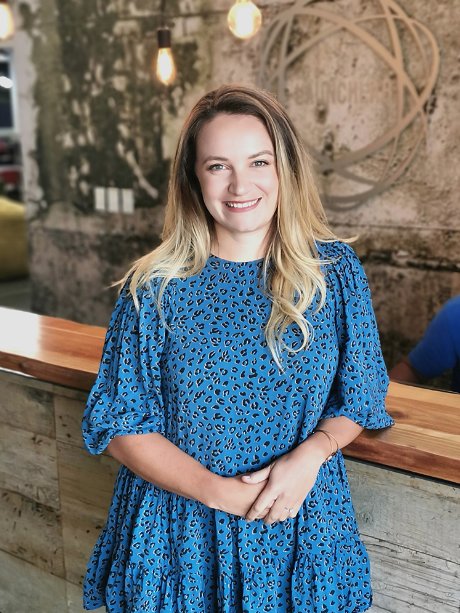 Adrienne Visser
Copywriter & Creative Strategist
Unlike some girls from Benoni Adrienne never landed up in Hollywood. Instead, she left for UCT and completed an Undergraduate Degree in Journalism, before doing a Diploma in Copywriting at AAA School of Advertising. After graduating, she worked at the King James Group for two years before joining our team in 2020, and over weekends you'll find her on the fairways of Somerset West Golf Club or sipping a glass of chardonnay.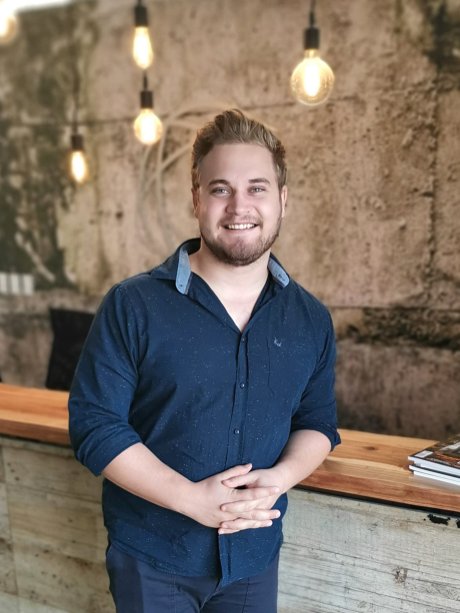 Jonté Smit
Senior Social Media Account Manager
You'll find him hiking, winning camping competitions and inspiring final year students - and that's all after work. Jonté is always up for a challenge, and keeps us entertained. With a Postgraduate Diploma in Marketing from Stellenbosch University, Jonté has served as Primarius of Pieke PSO, and a member of Stellenbosch University's Institutional Forum. Through all of this, he mastered MailChimp campaigns, Final Cut Pro Video editing and managed various social accounts, preparing him for his role as Senior Social Media Account Manager.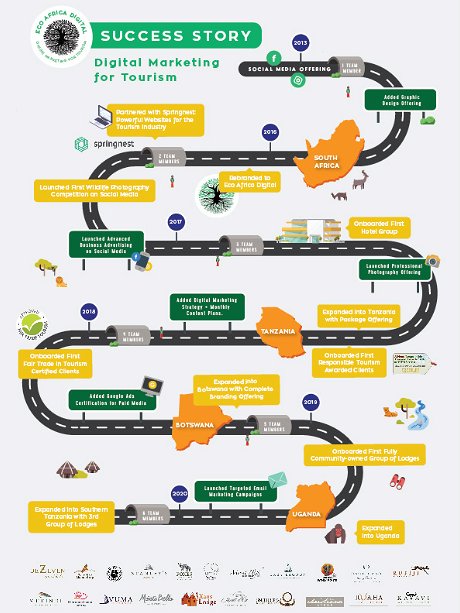 Road to Success
How we came to be the preferred digital marketing agency for tourism
We are proud of our company journey and the scope and scale with which our offerings grew since 2013. Our clients now span most of Southern and Eastern Africa, and our services encompass everything from Digital Marketing Strategy to Social Media Content, SEO, Google Ads Lead Generation, HubSpot Management, Newsletters, Email Marketing, Video Marketing, Photography, Graphic Design Web Development and Analytics.
» Read More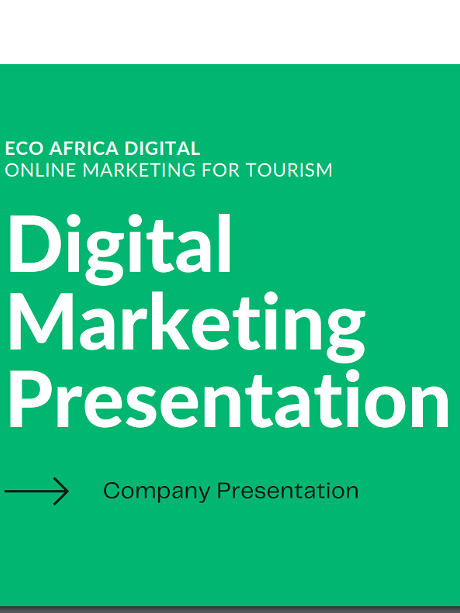 Company Presentation
The steps that lead to success
We are proud of a robust company culture, that uses the logic of the digital marketing funnel to grow our clients' direct bookings. Click here to view our Company Presentation, and walk through this process with us, step by step.
» Read More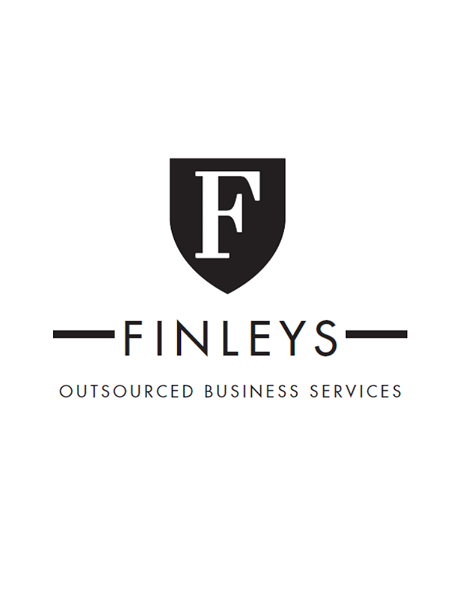 Finance Team
Accounting and Financial Management
Finleys Outsourced Business Services, a financial services firm in Stellenbosch, serves as our financial and banking partners. They provide security and assurance to clients with regards to international payments, debtor control and customer statements.