About Eco Africa Digital
Eco Africa Digital is an award-winning marketing agency that harnesses the power of a good story and digital know-how to deliver continuous improvement in direct bookings and ROI.
We have been doing this for over 10 years for clients large and niche, targeting audiences that span those on our doorstep to those across the ocean. The thread that connects our work over the years is a deep commitment to the values we share with our clients — showcasing Africa to the world and keeping our continent's beating heart alive for generations to come through sustainable tourism practices — and the dedication to continue innovating, upskilling, and learning to ensure we remain industry leaders in this niche. 
We are proud of our recent awards at the Africa Tourism Leadership Awards 2023. These included the winner in the categories for Outstanding Entrepreneurship and Outstanding Women in Leadership, as well as being a top five finalist in the category for Media & Marketing in Tourism. We are equally proud of being the runner-up in the WTM Africa Awards in the category for Most Compelling Digital Marketing Agency Story in 2023.
Our CEO, Lizanne du Plessis, was first inspired to wield tourism as a tool for sustainability during her Master's degree research in Kenya. Her time amongst the indigenous tribes of that region, and the stories they shared on what truly impacts their livelihoods and the communal quality of life, was instrumental to the formation of what would become Eco Africa Digital. Lizanne realised that using marketing to bring more people to these wild and wonderful areas of Africa can directly impact the longevity, sustainability, and quality of life of those who call these areas home. 
Fast forward 10 years and our agency has evolved from a humble dream in Kenya to a small but mighty team of women dedicated to crafting nuanced digital strategies that spread stellar stories online and get significant results for our clients. We are trusted by tourism brands large and small to deliver on our promise of increasing direct bookings and bringing more tourists to Africa. In so doing, we do our part in ensuring our continent thrives for generations to come. 
Meet The Team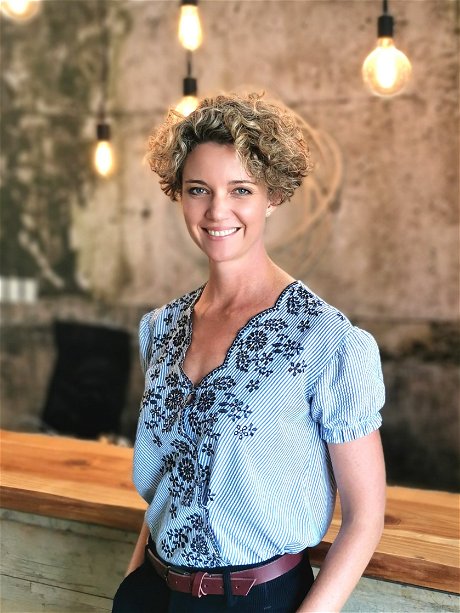 Lizanne du Plessis
Chief Executive Officer
Lizanne du Plessis is the Founder and CEO of Eco Africa Digital. She thrives on nurtering her team of industry specialists to reach significant results for the dozens of tourism establishments they serve. Growing the team and its client base from a handful of selected properties to an award-winning agency, Lizanne has little time to consider the bumps along the way and has an enormous amount of fun to see it all into fruition. Currently serving 46 establishments and counting, her team often gets an average 5x ROI for their clients, which makes them a sought after partner in the industry. She looks forward to expand the team further and to keep presenting workshops and training seminars on digital marketing to empower the youth in African tourism.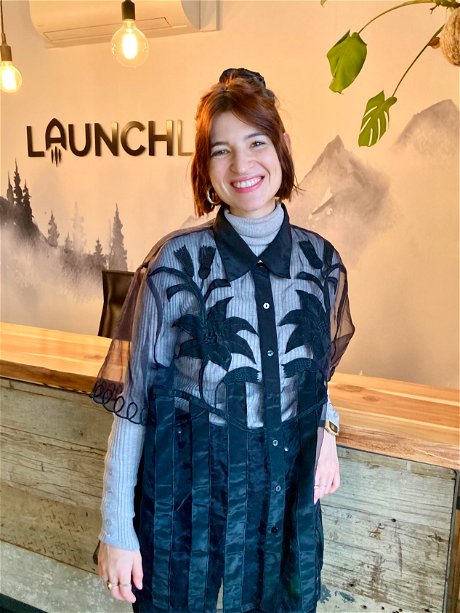 Simone-Claire Louw
Creative Director
Driven by a deep love of how words work, Simone-Claire has made writing the cornerstone of her career and focuses on telling stories that will stick. She brings this expertise to crafting compelling brand stories for our clients and honing in on strategies that will make these stories stand out in digital marketing's crowded room. She holds a BA in Creative Writing and an Honours Degree in English Literature, as well as a certification in Copywriting for Online Marketing. Simone-Claire has worked abroad in Mexico, Paris and Italy and is always plotting her next foray into the weird, wild and wonderful corners of the world.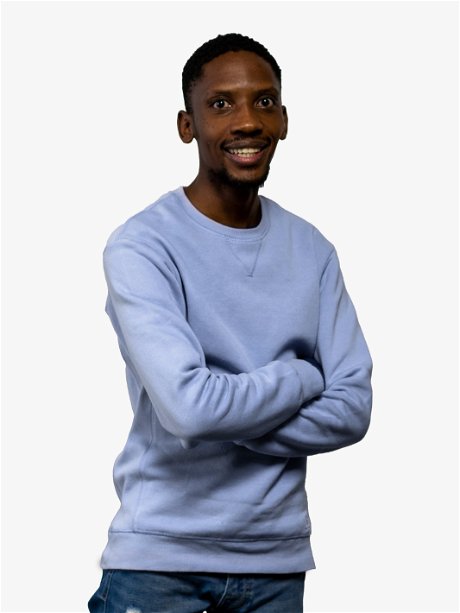 Mothusi Mogorosi
Digital Marketing Paid Ads Specialist
A skilled marketing professional and independent thinker, Mothusi's innovative and versatile approach to marketing enables him to excel in his field. His unique blend of strategic thinking, creativity, and analytical skills is paired with a strong focus on leveraging the power of digital media and data to boost brand loyalty and visibility, netting outstanding results for our valued clients. A strong leader and forward thinker at work, Mothusi spends his time outside of the office enjoying family road trips across South Africa, watching National Geographic with his son, and immersed in the latest escapades within the Marvel universe.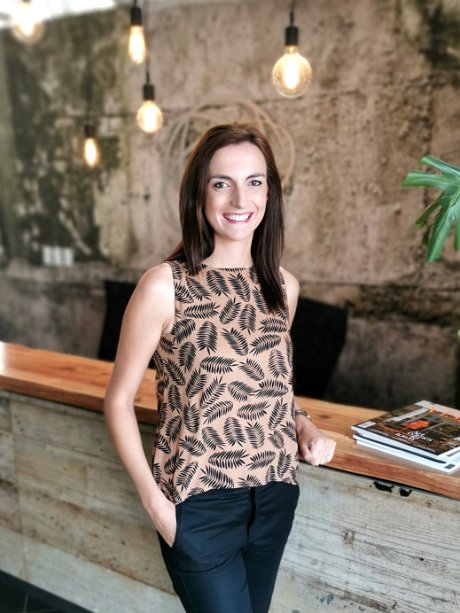 Carla Kotzé
Digital Marketing Paid Ads Specialist
With a love for styling and all things aesthetically pleasing, Carla joined Eco Africa Digital in July 2018. She is the company's Paid Ads Marketing Specialist and has 10 years of digital industry experience. As our agency's most diligent eight to fiver, she is the one that crosses all the T's and dots all the I's to make sure our clients thrive online! She holds a BA Degree in Applied Design from Stellenbosch Academy of Design & Photography as well as a Digital Marketing & Social Media Diploma from Red & Yellow Creative School of Business. She has since qualified herself as our Google Ads expert in Display Ads and Keyword Search Ads (PPC).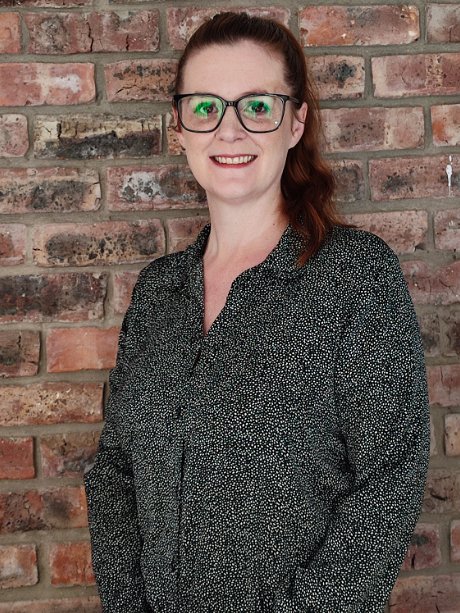 Anya Botha
Admin and Finance
Anya has a discerning taste for only the best things in life—quality family time, good food and wine, and strong coffee. She nurtured this taste while working at hotels and guest houses across South Africa and the United Kingdom, as well as on cruise ships, before joining the Eco Africa Digital team in 2021. Anya thrives in a structured environment, and her fastidious attention to detail and love for all things admin has ensured that our agency is able to strike the perfect balance between structure that facilitates smooth operations, and room for creativity and innovation.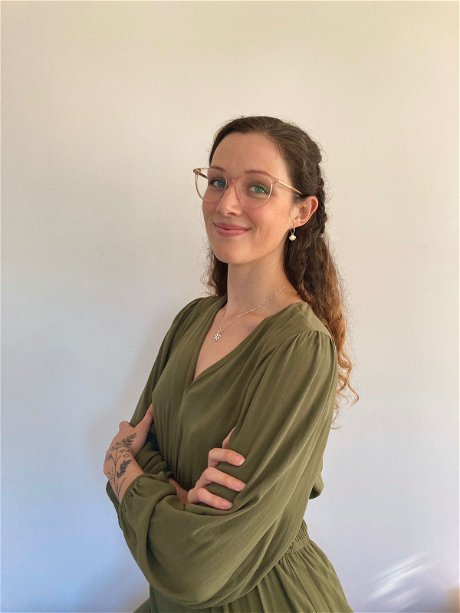 Emma Hanly
Copywriter and Editor
Emma's career as a hybrid copywriter and editor stems from a deep appreciation for literature that shows in the ever-growing number of books on her bookshelf. After graduating with a BA in Journalism, she took a one-way plane to South America, where she lived and travelled while launching EH&Co, her writing and editing business. Six years later, she's rooted down in Cape Town, fuelled by a desire to connect impact-led businesses with the audiences that need them. Emma fits into the EAD team as an eagle-eyed editor, nourishing her passion for words that matter. She oversees the production of social media copy and blog posts with her right-hand writer, Georgia Carter.