How to Go from Eco-conscious to Eco-smart
Posted on Tue August 29, 2017.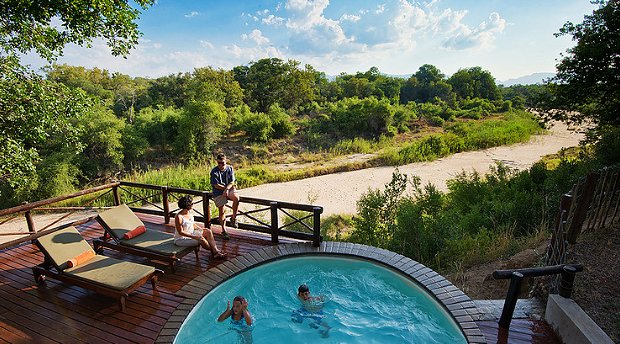 Save money, make money and get the competitive edge – all while making the world a better place.
If you are in the tourism industry – or in any service industry for that matter – you probably constantly need to think of new ways to distinguish yourself from your competitors. Why should someone choose you over hundreds of others that can offer similar or even better experiences? Well, the playing field is changing and a new kind of competitive advantage is on the rise.
Consumer expectations are changing
Today the largest and most influential portion of travellers are millennials (people born between 1978 and 1995). Millennials value things like travel and cultural experiences more than buying houses or cars. They are sophisticated information junkies and their decision-making process is heavily influenced by things that make a positive difference in the world.
Luxurious upgrades and exotic meals are no longer going to cut it. If you want to appeal to the consumers that are leading the pack, you're going to have to give them a reason to believe in your business – a mission that carries weight. Modern travellers are becoming more and more mindful of the impact their behaviour has on the planet and consequently, they are starting to develop a preference for sustainable travel options and institutions that contribute to conservation efforts and empower local communities.
Going green makes business sense
If you look closely at millennial behaviour and the current tourism trends you will see that not only is there a demand for this kind of approach, but it actually makes sense from a business point of view.
First off, think about the obvious win: Millennials are social media mad. If they appreciate what you're doing and you make it easy for them to share your story – they will do your marketing for you.
On a more real note, consider the impact of reducing your resource consumption. A more efficient use of resources not only helps the planet but will lead to massive cost-savings for your business. As Dr Sue Snyman (Group Community Development and Culture Manager at Wilderness Safaris), puts it: "Conservation makes business sense in tourism." And she's talking about more than just cost-savings.
Dr Snyman spoke at the World Travel Market Africa conference which took place in Cape Town, in April 2017, and according to her the stereotype of ecotourism businesses being all charitable and non-profit no longer holds. "You have to do well before you can do good," she says. The reality is that businesses need to be financially strong in order to start contributing to sustainability and the environment.
As with any conservation effort, it is all about balance. Focussing on the Triple Bottom Line (TBL) allows anyone to create business value that makes sense on three intertwined levels: profit, people and planet. By using this framework, we can create businesses that turn a profit while enabling local communities and protecting the environment. It is a win-win-win.
So how do we get financially strong, win the hearts of those socially responsible hipsters and save the planet, all in one day?
The good news is that global campaigns have already been put in place to promote more sustainable forms of travel. The year 2017 has been appointed The International Year of Sustainable Tourism by the UN. South Africans have begun to mobilise too. The theme of this year's Southern Africa Tourism Services Association (SATSA) conference was 'Transforming for Inclusive Growth'. Werner Myburgh, CEO of the Peace Parks Foundation remarked that "Conservation and tourism are linked and not separated…". We couldn't agree more.
This global awareness combined with modern travellers' preference of eco-conscious brandsis starting to create an undeniable positive feedback loop. As tourism companies find more and more creative ways to marry sustainability and lucrativeness, the movement will go from eco-conscious to eco-smart and businesses will boom.
Becoming part of the boom
If you're wondering how difficult it is to get started as an eco-smart business, we have some good news for you. There are companies out there that specialise in getting your business eco-ready and helping you tell your story in a meaningful way.
A good starting point is to get certified by Fair Trade Tourism South Africa. This certification is a prestigious accolade for any African tourism business taking its commitment to sustainable tourism seriously and wanting to stand out in the growing responsible tourism market. They will help you setup your business according to best-practices in sustainability and they'll give you some great toolkits and business development services to make sure that your business is in tip-top shape.
Next, you might want to consider getting a .eco domain name. A .eco extension (rather than a .com or .co.za domain extension) means that you will have to go through the process of getting vetted as a sustainable tourism business. You'll get a good idea of the kind of environmental priorities and actions that are needed in order to be recognised as a business committed to positive change.
From there it will all be about telling your story to the world. That's where we come in. At Eco Africa Digital we specialise in online marketing for tourism businesses. We know how to help you reach your customers through beautifully designed, tourism-specific websites, packed with fresh, relevant content and blogs – and of course through social media marketing. If your mission is to make money while doing your part to protect the planet, then we can help you achieve it.
Get in touch now and let's do great things together! [email protected]