LAST MINUTE ONLINE BOOKINGS: Nile River Explorers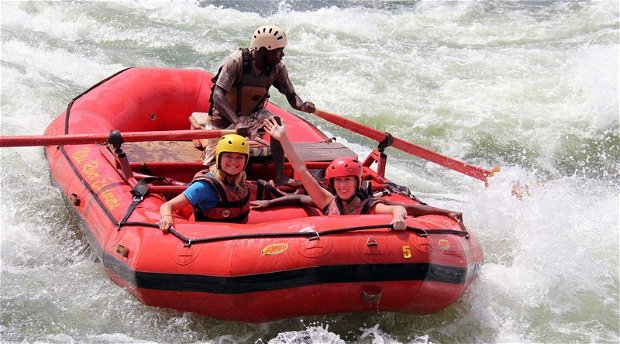 Engaging travellers in the Uganda area for last minute bookings via Facebook.
The challenge: Enticing travellers in Uganda to add white water rafting to their itinerary
Nile River Explorers offers some of the world's finest grade 5 white water rafting and other adventure activities. Visitors to the Uganda area are often adventurous at heart as they are either visiting for the much-coveted gorilla trekking or other adventures. How to get these travellers to our shores? Here's what we did.
Eco Africa Digital gets to work: 
Uganda needs no introduction when it comes to Africa as a travel destination and we discovered that Nile River Explorers was perfectly positioned to reach an already very engaged audience.  Together with the owners, we realised, however, that those guests will probably not travel from the USA or Europe solely for river rafting (even if it is on the River Nile). 
Via Facebook advertising, we thus identified the audience: travellers interested in or already travelling in Uganda and its neighbouring countries: Rwanda and Kenya (probably for a gorilla or other safari). We targeted them with Facebook ads featuring events at Nile River Explorers - Happy Hour on Saturdays and Monday Night Burger Specials. We created events that we knew would appeal to the market, encourage them to add river rafting to their existing itinerary and entice them further to book other activities at Nile River Explorers. A win-win situation.
The result: Great reach within an engaged audience
During the month of May 2019, the Happy Hour event reached 8,100 people and received 110 responses, while the Burger Special reached 5,600 people and received 41 responses. We couldn't be happier to see how Nile River Explorers engaged new audiences and as a result created a loyal community. There are even bigger things to come for this fun brand, we have no doubt.